Paul's activities and perspectives around Free Software
Students: Beware of the Academic Cloud!
Things were certainly different when I started my university degree many years ago. For a start, institutions of higher education provided for many people their first encounter with the Internet, although for those of us in the United Kingdom, the very first encounter with wide area networking may well have involved X.25 and PAD terminals, and instead of getting a "proper" Internet e-mail address, it may have been the case that an address only worked within a particular institution. (My fellow students quickly became aware of an Internet mail gateway in our department and the possibility, at least, of sending Internet mail, however.)
These days, students beginning their university studies have probably already been using the Internet for most of their lives, will have had at least one e-mail address as well as accounts for other online services, may be publishing blog entries and Web pages, and maybe even have their own Web applications accessible on the Internet. For them, arriving at a university is not about learning about new kinds of services and new ways of communicating and collaborating: it is about incorporating yet more ways of working online into their existing habits and practices.
So what should students expect from their university in terms of services? Well, if things have not changed that much over the years, they probably need a means of communicating with the administration, their lecturers and their fellow students, along with some kind of environment to help them do their work and provide things like file storage space and the tools they won't necessarily be able to provide themselves. Of course, students are more likely to have their own laptop computer (or even a tablet) these days, and it is entirely possible that they could use that for all their work, subject to the availability of tools for their particular course, and since they will already be communicating with others on the Internet, communicating with people in the university is not really anything different from what they are already doing. But still, there are good reasons for providing infrastructure for students to use, even if those students do end up working from their laptops, uploading assignments when they are done, and forwarding their mail to their personal accounts.
The Student Starter Kit
First and foremost, a university e-mail account is something that can act as an official communications channel. One could certainly get away with using some other account, perhaps provided by a free online service like Google or Yahoo, but if something went wrong somewhere – the account gets taken over by an imposter and then gets shut down, for example – that channel of communication gets closed and important information may be lost.
The matter of how students carry out their work is also important. In computer science, where my experiences come from and where computer usage is central to the course, it is necessary to have access to suitable tools to undertake assignments. As everyone who has used technology knows, the matter of "setting stuff up" is one that often demands plenty of time and distracts from the task at hand, and when running a course that requires the participants to install programs before they can make use of the learning materials, considerable amounts of time are wasted on installing programs and troubleshooting. Thus, providing a ready-to-use environment allows students to concentrate on their work and to more easily relate to the learning materials.
There is the matter of the nature of teaching environments and the tools chosen. Teaching environments also allow students to become familiar with desirable practices when finding solutions to the problems in their assignments. In software engineering, for example, the use of version control software encourages a more controlled and rational way of refining a program under development. Although the process itself may not be recognised and rewarded when an assignment is assessed, it allows students to see how things should be done and to take full advantage of the opportunity to learn provided by the institution.
Naturally, it should be regarded as highly undesirable to train students to use specific solutions provided by selected vendors, as opposed to educating them to become familiar with the overarching concepts and techniques of a particular field. Schools and universities are not vocational training institutions, and they should seek to provide their students with transferable skills and knowledge that can be applied generally, instead of taking the easy way out and training those students to perform repetitive tasks in "popular" software that gives them no awareness of why they are doing those things or any indication that the rest of the world might be doing them in other ways.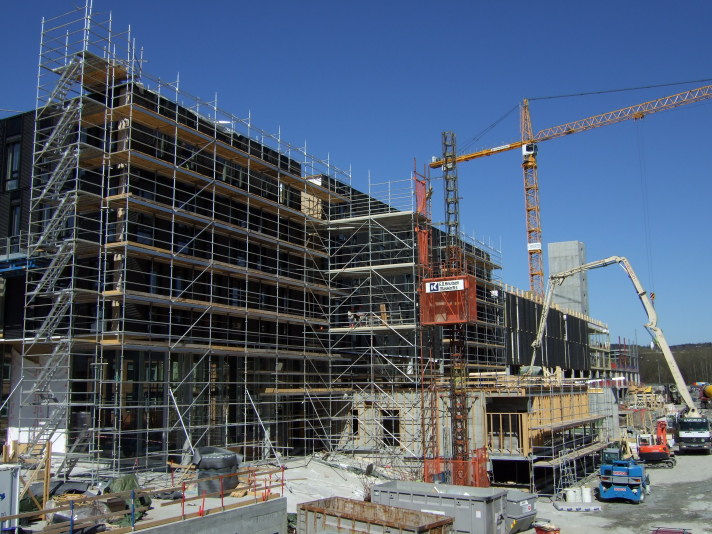 Minority Rule
So even if students arrive at their place of learning somewhat equipped to learn, communicate and do their work, there may still be a need for a structured environment to be provided for them. At that place of learning they will join those employed there who already have a structured environment in place to be able to do their work, whether that is research, teaching or administration. It makes a certain amount of sense for the students to join those other groups in the infrastructure already provided. Indeed, considering the numbers of people involved, with the students outnumbering all other groups put together by a substantial margin, one might think that the needs of the students would come first. Sadly, things do not always work that way.
First of all, students are only ever "passing through". While some university employees may be retained for similar lengths of time – especially researchers and others on temporary contracts (a known problem with social and ethical dimensions of its own) – others may end up spending most of their working life there. As a result, the infrastructure is likely to favour such people over time as their demands are made known year after year, with any discomfort demanding to be remedied by a comfortable environment that helps those people do their work. Not that there is anything wrong with providing employees with a decent working environment: employers should probably do even more to uphold their commitments in this regard.
But when the demands and priorities of a relatively small group of people take precedence over what the majority – the students – need, one can argue that such demands and priorities have begun to subvert the very nature of the institution. Imposing restrictions on students or withholding facilities from them just to make life easier for the institution itself is surely a classic example of "the tail wagging the dog". After all, without students and teaching an institution of higher education can no longer be considered a university.
Outsourcing Responsibility
With students showing up every year and with an obligation to provide services to them, one might imagine that an institution might take the opportunity to innovate and to evaluate ways in which it might stand out amongst the competition, truly looking after the group of people that in today's increasingly commercialised education sector are considered the institution's "customers". When I was studying for my degree, the university's mathematics department was in the process of developing computer-aided learning software for mathematics, which was regarded as a useful way of helping students improve their understanding of the course material through the application of knowledge recently acquired. However, such attempts to improve teaching quality are only likely to get substantial funding either through teaching-related programmes or by claiming some research benefit in the field of teaching or in another field. Consequently, developing software to benefit teaching is likely to be an activity located near the back of the queue for attention in a university, especially amongst universities whose leadership regard research commercialisation as their top priority.
So it becomes tempting for universities to minimise costs around student provision. Students are not meant to be sophisticated users whose demands must be met, mostly because they are not supposed to be around for long enough to be comfortable and for those providing services to eventually have to give in to student demands. Moreover, university employees are protected by workplace regulation (in theory, at least) whereas students are most likely protected by much weaker regulation. To take one example, whereas a university employee could probably demand appropriate accessibility measures for a disability they may have, students may have to work harder to get their disabilities recognised and their resulting needs addressed.
The Costs of Doing Business
So, with universities looking to minimise costs and to maximise revenue-generating opportunities, doing things like running infrastructure in a way that looks after the needs of the student and researcher populations seems like a distraction. University executives look to their counterparts in industry and see that outsourcing might offer a solution: why bother having people on the payroll when there are cloud computing services run by friendly corporations?
Let us take the most widely-deployed service, e-mail, as an example. Certainly, many students and employees might not be too concerned with logging into a cloud-based service to access their university e-mail – many may already be using such services for personal e-mail, and many may already be forwarding their university e-mail to their personal account – and although they might be irritated by the need to use one service when they have perhaps selected another for their personal use, a quick login, some adjustments to the mail forwarding settings, and logging out (never to return) might be the simple solution. The result: the institution supposedly saves money by making external organisations responsible for essential services, and the users get on with using those services in the ways they find most bearable, even if they barely take advantage of the specially designated services at all.
However, a few things may complicate this simplified scenario somewhat: reliability, interoperability, lock-in, and privacy. Reliability is perhaps the easiest to consider: if "Office 365" suddenly becomes "Office 360" for a few days, cloud-based services cannot be considered suitable for essential services, and if the "remedy" is to purchase infrastructure to bail out the cloud service provider, one has to question the decision to choose such an external provider in the first place. As for interoperability, if a user prefers Gmail, say, over some other hosted e-mail solution where that other solution doesn't exchange messages properly with Gmail, that user will be in the awkward position of having to choose between a compromised experience in their preferred solution or an experience they regard as inconvenient or inferior. With services more exotic and less standardised than e-mail, the risk is that a user's preferred services or software will not work with the chosen cloud-based service at all. Either way, users are forced to adopt services they dislike or otherwise have objections to using.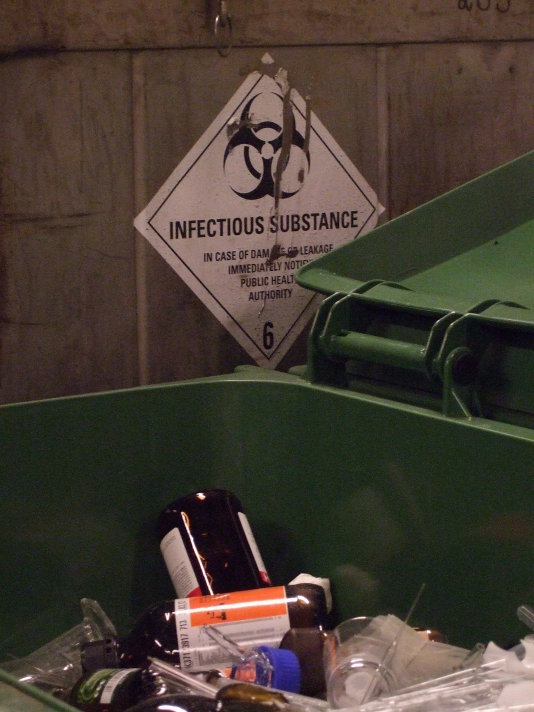 Product Placement
With users firmly parked on a specific vendor's cloud-based platform, the temptation will naturally grow amongst some members of an organisation to "take advantage" of the other services on that platform whether they support interoperability or not. Users will be forced to log into the solution they would rather avoid or ignore in order to participate in processes and activities initiated by those who have actively embraced that platform. This is rather similar to the experience of getting a Microsoft Office document in an e-mail by someone requesting that one reads it and provides feedback, even though recipients may not have access to a compatible version of Microsoft Office or even run the software in question at all. In an organisational context, legitimate complaints about poor workflow, inappropriate tool use, and even plain unavailability of software (imagine being a software developer using a GNU/Linux or Unix workstation!) are often "steamrollered" by management and the worker is told to "deal with it". Suddenly, everyone has to adapt to the tool choices of a few managerial product evangelists instead of participating in a standards-based infrastructure where the most important thing is just getting the work done.
We should not be surprised that vendors might be very enthusiastic to see organisations adopt both their traditional products as well as cloud-based platforms. Not only are the users exposed to such vendors' products, often to the exclusion of any competing or alternative products, but by having to sign up for those vendors' services, organisations are effectively recruiting customers for the vendor. Indeed, given the potential commercial benefits of recruiting new customers – in the academic context, that would be a new group of students every year – it is conceivable that vendors might offer discounts on products, waive the purchase prices, or even pay organisations in the form of services rendered to get access to new customers and increased revenue. Down the line, this pays off for the vendor: its organisational customers are truly locked in, cannot easily switch to other solutions, and end up paying through the nose to help the vendor recruit new customers.
How Much Are You Worth?
All of the above concerns are valid, but the most important one of all for many people is that of privacy. Now, most people have a complicated relationship with privacy: most people probably believe that they deserve to have a form of privacy, but at the same time many people are quite happy to be indiscreet if they think no-one else is watching or no-one else cares about what they are doing.
So, they are quite happy to share information about themselves (or content that they have created or acquired themselves) with a helpful provider of services on the Internet. After all, if that provider offers services that permit convenient ways of doing things that might be awkward to do otherwise, and especially if no money is changing hands, surely the meagre "payment" of tedious documents, mundane exchanges of messages, unremarkable images and videos, and so on, all with no apparently significant value or benefit to the provider, gets the customer a product worth far more in return. Everybody wins!
Well, there is always the matter of the small print – the terms of use, frequently verbose and convoluted – together with how other people perceive the status of all that content you've been sharing. As your content reaches others, some might perceive it as fair game for use in places you never could have imagined. Naturally, unintended use of images is no new phenomenon: I once saw one of my photographs being used in a school project (how I knew about it was that the student concerned had credited me, although they really should have asked me first, and an Internet search brought up their page in the results), whereas another photograph of mine was featured in a museum exhibition (where I was asked for permission, although the photograph was a lot less remarkable than the one found by the student).
One might argue that public sharing of images and other content is not really the same as sharing stuff over a closed channel like a social network, and so the possibility of unintended or undesirable use is diminished. But take another look at the terms of use: unlike just uploading a file to a Web site that you control, where nobody deems to claim any rights to what you are sharing, social networking and content sharing service providers frequently try and claim rights to your work.
Privacy on Parade
When everyone is seeking to use your content for their own goals, whether to promote their own businesses or to provide nice imagery to make their political advocacy more palatable, or indeed to support any number of potential and dubious endeavours that you may not agree with, it is understandable that you might want to be a bit more cautious about who wants a piece of your content and what they intend to do with it once they have it. Consequently, you might decide that you only want to deal with the companies and services you feel you can trust.
What does this have to do with students and the cloud? Well, unlike the services that a student may already be using when they arrive at university to start their studies, any services chosen by the institution will be imposed on the student, and they will be required to accept the terms of use of such services regardless of whether they agree with them or not. Now, although it might be said that the academic work of a student might be somewhat mundane and much the same as any other student's work (even if this need not be the case), and that the nature of such work is firmly bound to the institution and it is therefore the institution's place to decide how such work is used (even though this could be disputed), other aspects of that student's activities and communications might be regarded as beyond the interests of the institution: who the student communicates with, what personal views they may express in such communications, what academic or professional views they may have.
One might claim that such trivia is of no interest to anyone, and certainly not to commercial entities who just want to sell advertising or gather demographic data or whatever supposedly harmless thing they might do with the mere usage of their services just to keep paying the bills and covering their overheads, but one should still be wary that information stored on some remote server in some distant country might somehow make its way to someone who might take a closer and not so benign interest in it. Indeed, the matter of the data residing in some environment beyond their control is enough for adopters of cloud computing to offer specially sanctioned exemptions and opt-outs. Maybe it is not so desirable that some foreign student writing about some controversial topic in their own country has their work floating around in the cloud, or as far as a university's legal department is concerned, maybe it does not look so good if such information manages to wander into the wrong hands only for someone to ask the awkward question of why the information left the university's own systems in the first place.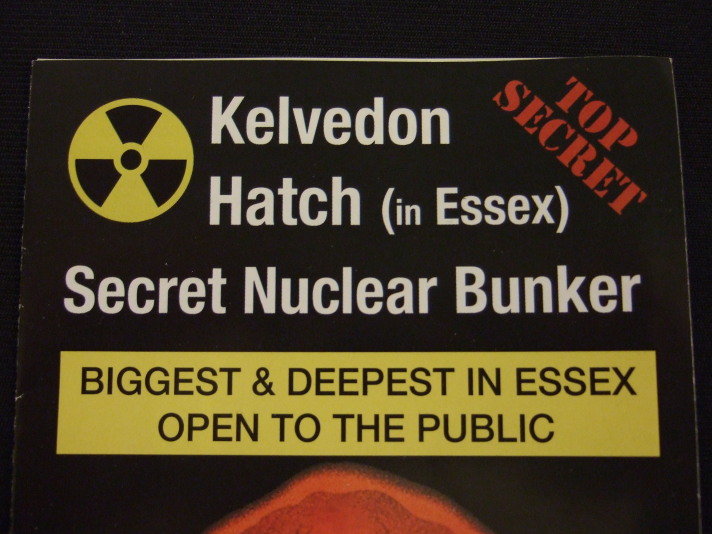 Excuses, Excuses
Cloud-based service providers are likely to respond to fears articulated about privacy violations and intrusions by insisting that such fears are disproportionate: that no-one is really looking at the data stored on their servers, that the data is encrypted somewhere/somehow, that if anything does look at the data it is merely an "algorithm" and not a person. Often these protests of innocence contradict each other, so that at any point in time there is at least one lie being told. But what if it is "only an algorithm" looking at your data? The algorithm will not be keeping its conclusions to itself.
How would you know what is really being done with your data? Not only is the code being run on a remote server, but with the most popular cloud services the important code is completely proprietary – service providers may claim to support Free Software and even contribute to it, but they do so only for part of their infrastructure – and you have no way of verifying any of their claims. Disturbingly, some companies want to enforce such practices within your home, too, so that when Microsoft claims that the camera on their most recent games console has to be active all the time but only for supposedly benign reasons and that the data is only studied by algorithms, the company will deny you the right to verify this for yourself. For all you know the image data could be uploaded somewhere, maybe only on command, and you would not only be none the wiser but you would also be denied the right to become wiser about the matter. And even if the images were not shared with mysterious servers, there are still unpleasant applications of "the algorithm": it could, for example, count people's faces and decide whether you were breaking the licensing conditions on a movie or other content by holding a "performance" that goes against the arbitrary licensing that accompanies a particular work.
Back in the world of the cloud, companies like Microsoft typically respond to criticism by pointing the finger at others. Through "shell" or "front" organisations the alleged faults of Microsoft's competitors are brought to the attention of regulators, and in the case of the notorious FairSearch organisation, to take one example, the accusing finger is pointed at Google. We should all try and be aware of the misdeeds of corporations, that unscrupulous behaviour may have occurred, and we should insist that such behaviour be punished. But we should also not be distracted by the tactics of corporations that insist that all the problems reside elsewhere. "But Google!" is not a reason to stop scrutinising the record of a company shouting it out loud, nor is it an excuse for us to disregard any dubious behaviour previously committed by the company shouting it the loudest. (It is absurd that a company with a long history of being subject to scrutiny for anticompetitive practices – a recognised monopoly – should shout claims of monopoly so loudly, and it is even more absurd for anyone to take such claims at face value.)
We should be concerned about Google's treatment of user privacy, but that should not diminish our concern about Microsoft's treatment of user privacy. As it turns out, both companies – and several others – have some work to do to regain our trust.
I Do Not Agree
So why should students specifically be worried about all this? Does this not also apply to other groups, like anyone who is made to use software and services in their job? Certainly, this does affect more than just students, but students will probably be the first in line to be forced to accept these solutions or just not be able to take the courses they want at the institutions they want to attend. Even in countries with relatively large higher education sectors like the United Kingdom, it can be the case that certain courses are only available at a narrow selection of institutions, and if you consider a small country like Norway, it is entirely possible that some courses are only available at one institution. For students forced to choose a particular institution and to accept that institution's own technological choices, the issue of their online privacy becomes urgent because such institutional changes are happening right now and the only way to work around them is to plan ahead and to make it immediately clear to those institutions that the abandonment of the online privacy rights (and other rights) of their "customers" is not acceptable.
Of course, none of this is much comfort to those working in private businesses whose technological choices are imposed on employees as a consequence of taking a job at such organisations. The only silver lining to this particular cloud is that the job market may offer more choices to job seekers – that they can try and identify responsible employers and that such alternatives exist in the first place – compared to students whose educational path may be constrained by course availability. Nevertheless, there exists a risk that both students and others may be confronted with having to accept undesirable conditions just to be able to get a study place or a job. It may be too disruptive to their lives not to "just live with it" and accept choices made on their behalf without their input.
But this brings up an interesting dilemma. Should a person be bound by terms of use and contracts where that person has been effectively coerced into accepting them? If their boss tells them that they have to have a Microsoft or Google account to view and edit some online document, and when they go to sign up they are presented with the usual terms that nobody can reasonably be expected to read, and given that they cannot reasonably refuse because their boss would then be annoyed at that person's attitude (and may even be angry and threaten them with disciplinary action), can we not consider that when this person clicks on the "I agree" button it is only their employer who really agrees, and that this person not only does not necessarily agree but cannot be expected to agree, either?
Excuses from the Other Side
Recent events have probably made people wary of where their data goes and what happens with it once it has left their own computers, but merely being concerned and actually doing something are two different things. Individuals may feel helpless: all their friends use social networks and big name webmail services; withdrawing from the former means potential isolation, and withdrawing from the latter involves researching alternatives and trying to decide whether those alternatives can be trusted more than one of the big names. Certainly, those of us who develop and promote Free Software should be trying to provide trustworthy alternatives and giving less technologically-aware people the lifeline that they need to escape potentially exploitative services and yet maintain an active, social online experience. Not everyone is willing to sacrifice their privacy for shiny new online toys that supposedly need to rifle through your personal data to provide that shiny new online experience, nor is everyone likely to accept such constraints on their privacy when made aware of them. We should not merely assume that people do not care, would just accept such things, and thus do not need to be bothered with knowledge about such matters, either.
As we have already seen, individuals can make their own choices, but people in organisations are frequently denied such choices. This is where the excuses become more irrational and yet bring with them much more serious consequences. When an organisation chooses a solution from a vendor known to share sensitive information with other, potentially less friendly, parties, they might try and explain such reports away by claiming that such behaviour would never affect "business applications", that such applications are completely separate from "consumer applications" (where surveillance is apparently acceptable, but no-one would openly admit to thinking this, of course), and that such a vendor would never jeopardise their relationship with customers because "as a customer we are important to them".
But how do you know any of this? You cannot see what their online services are actually doing, who can access them secretly, whether people – unfriendly regimes, opportunistic law enforcement agencies, dishonest employees, privileged commercial partners of the vendor itself – actually do access your data, because how all that stuff is managed is secret and off-limits. You cannot easily inspect any software that such a vendor provides to you because it will be an inscrutable binary file, maybe even partially encrypted, and every attempt will have been made to forbid you from inspecting it both through licence agreements and legislation made at the request of exactly these vendors.
And how do you know that they value your business, that you are important to them? Is any business going to admit that no, they do not value your business, that you are just another trophy, that they share your private data with other entities? With documentation to the contrary exposing the lies necessary to preserve their reputation, how do you know you can believe anything they tell you at all?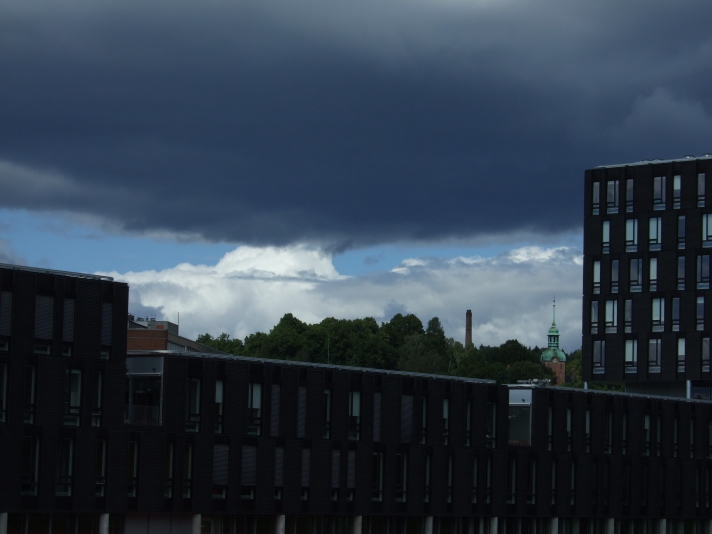 The Betrayal
It is all very well for an individual to make poor decisions based on wilful ignorance, but when an organisation makes poor decisions and then imposes them on other people for those people to suffer, this ignorance becomes negligence at the very least. In a university or other higher education institution, apparently at the bottom of the list of people to consult about anything, the bottoms on seats, the places to be filled, are the students: the first in line for whatever experiment or strategic misadventure is coming down the pipe of organisational reform, rationalisation, harmonisation, and all the other buzzwords that look great on the big screen in the boardroom.
Let us be clear: there is nothing inherently wrong with storing content on some network-accessible service, provided that the conditions under which that content is stored and accessed uphold the levels of control and privacy that we as the owners of that data demand, and where those we have elected to provide such services to us deserve our trust precisely by behaving in a trustworthy fashion. We may indeed select a service provider or vendor who respects us, rather than one whose terms and conditions are unfathomable and who treats its users and their data as commodities to be traded for profits and favours. It is this latter class of service providers and vendors – ones who have virtually pioneered the corrupted notion of the consumer cloud, with every user action recorded, tracked and analysed – that this article focuses on.
Students should very much beware of being sent into the cloud: they have little influence and make for a convenient group of experimental subjects, with few powerful allies to defend their rights. That does not mean that everyone else can feel secure, shielded by employee representatives, trade unions, industry organisations, politicians, and so on. Every group pushed into the cloud builds the pressure on every subsequent group until your own particular group is pressured, belittled and finally coerced into resignation. Maybe you might want to look into what your organisation is planning to do, to insist on privacy-preserving infrastructure, and to advocate Free Software as the only effective way of building that infrastructure.
And beware of the excuses – for the favourite vendor's past behaviour, for the convenience of the cloud, for the improbability that any undesirable stuff could happen – because after the excuses, the belittlement of the opposition, comes the betrayal: the betrayal of sustainable and decentralised solutions, the betrayal of the development of local and institutional expertise, the betrayal of choice and real competition, and the betrayal of your right to privacy online.