Paul's activities and perspectives around Free Software
Where Now for the Free Software Desktop?
It is a recurring but tiresome joke: is this the year of the Linux desktop? In fact, the year I started using GNU/Linux on the desktop was 1995 when my university department installed the operating system as a boot option alongside Windows 3.1 on the machines in the "PC laboratory", presumably starting the migration of Unix functionality away from expensive workstations supplied by Sun, DEC, HP and SGI and towards commodity hardware based on the Intel x86 architecture and supplied by companies who may not be around today either (albeit for reasons of competing with each other on razor-thin margins until the slightest downturn made their businesses non-viable). But on my own hardware, my own year of the Linux desktop was 1999 when I wiped Windows NT 4 from the laptop made available for my use at work (and subsequently acquired for my use at home) and installed Red Hat Linux 6.0 over an ISDN link, later installing Red Hat Linux 6.1 from the media included in the official boxed product bought at a local bookstore.
Back then, some people had noticed that GNU/Linux was offering a lot better reliability than the Windows range of products, and people using X11 had traditionally been happy enough (or perhaps knew not to ask for more) with a window manager, perhaps some helper utilities to launch applications, and some pop-up menus to offer shortcuts for common tasks. It wasn't as if the territory beyond the likes of fvwm had not already been explored in the Unix scene: the first Unix workstations I used in 1992 had a product called X.desktop which sought to offer basic desktop functionality and file management, and other workstations offered such products as CDE or elements of Sun's Open Look portfolio. But people could see the need for something rather more than just application launchers and file managers. At the very least, desktops also needed applications to be useful and those applications needed to look, act like, and work with the rest of the desktop to be credible. And the underlying technology needed to be freely available and usable so that anyone could get involved and so that the result could be distributed with all the other software in a GNU/Linux distribution.
It was this insight – that by giving that audience the tools and graphical experience that they needed or were accustomed to, the audience for Free Software would be broadened – that resulted first in KDE and then in GNOME; the latter being a reaction to the lack of openness of some of the software provided in the former as well as to certain aspects of the technologies involved (because not all C programmers want to be confronted with C++). I remember a conversation around the year 2000 with a systems administrator at a small company that happened to be a customer of my employer, where the topic somehow shifted to the adoption of GNU/Linux – maybe I noticed that the administrator was using KDE or maybe someone said something about how I had installed Red Hat – and the administrator noted how KDE, even at version 1.0, was at that time good enough and close enough to what people were already using for it to be rolled out to the company's desktops. KDE 1.0 wasn't necessarily the nicest environment in every regard – I switched to GNOME just to have a nicer terminal application and a more flexible panel – but one could see how it delivered a complete experience on a common technological platform rather than just bundling some programs and throwing them onto the screen when commanded via some apparently hastily-assembled gadget.
Of course, it is easy to become nostalgic and to forget the shortcomings of the Free Software desktop in the year 2000. Back then, despite the initial efforts in the KDE project to support HTML rendering that would ultimately produce Konqueror and lead to the WebKit family of browsers, the most credible Web browsing solution available to most people was, if one wishes to maintain nostalgia for a moment, the legendary Netscape Communicator. Indeed, despite its limitations, this application did much to keep the different desktop environments viable in certain kinds of workplaces, where as long as people could still access the Web and read their mail, and not cause problems for any administrators, people could pretty much get away with using whatever they wanted. However, the technological foundations for Netscape Communicator were crumbling by the month, and it became increasingly unsupported and unmaintained. Relying on a mostly proprietary stack of software as well as being proprietary itself, it was unmaintainable by any community.
Fortunately, the Free Software communities produced Web browsers that were, and are, not merely viable but also at the leading edge of their field in many ways. One might not choose to regard the years of Netscape Communicator's demise as those of crisis, but we have much to be thankful for in this respect, not least that the Mozilla browser (in the form of SeaMonkey and Firefox) became a stable and usable product that did not demand too much of the hardware available to run it. And although there has never been a shortage of e-mail clients, it can be considered fortunate that projects such as KMail, Kontact and Evolution were established and have been able to provide years of solid service.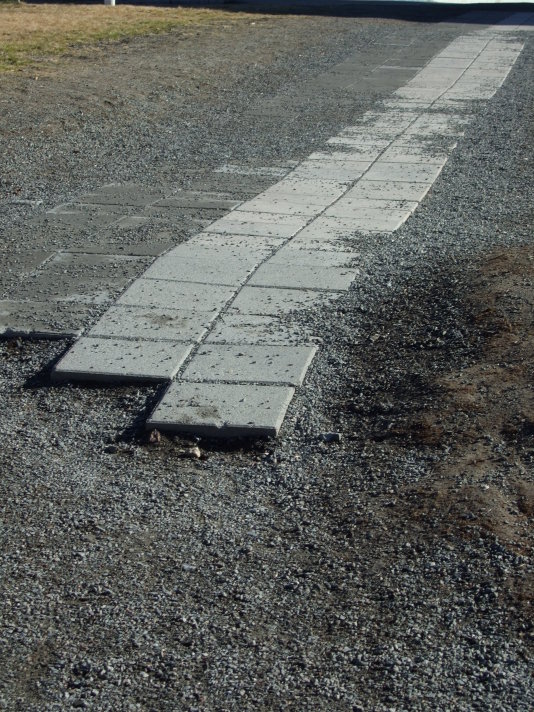 You Are Here
With such substantial investment made in the foundations of the Free Software desktop, and with its viability established many years ago (at least for certain groups of users), we might well expect to be celebrating now, fifteen years or so after people first started to see the need for such an endeavour, reaping the rewards of that investment and demonstrating a solution that is innovative and yet stable, usable and yet reliable: a safe choice that has few shortcomings and that offers more opportunities than the proprietary alternatives. It should therefore come as a shock that the position of the Free Software desktop has not been as troubled as it is now for quite some time.
As time passed by, KDE 1 was followed by KDE 2 and then KDE 3. I still use KDE 3, clinging onto the functionality while it still runs on a distribution that is still just about supported. When KDE 2 came out, I switched back from GNOME because the KDE project had a more coherent experience on offer than bundling Mozilla and Evolution with what we would now call the GNOME "shell", and for a long time I used Konqueror as my main Web browser. Although things didn't always work properly in KDE 3, and there are things that will never be fixed and polished, it perhaps remains the pinnacle of the project's achievements.
On KDE 3, the panel responsible for organising and launching applications, showing running applications and the status of various things, just works; I may have spent some time moving icons around a few years ago, but it starts up and everything uses the right amount of space. The "K" (or "start") menu is just a menu, leaving itself open to the organisational whims of the distribution, but on my near-obsolete Kubuntu version there's not much in the way of bizarre menu entry and application duplication. Kontact lets me read mail and apply spam filters that are still effective, filter and organise my mail into folders; it shows HTML mail only when I ask it to, and it shows inline images only when I tell it to, which are both things that I have seen Thunderbird struggle with (amongst certain other things). Konqueror may not be a viable default for Web browsing any more, but it does a reasonable job for files on both local disks and remote systems via WebDAV and ssh, the former being seemingly impossible with Nautilus against the widely-deployed Free Software Web server that serves my files. Digikam lets me download, view and tag my pictures, occasionally also being used to fix the metadata; it only occasionally refuses to access my camera, mostly because the underlying mechanisms seem to take an unhealthy interest in how many files there are in the camera's memory; Amarok plays my music from my local playlists, which is all I ask of it.
So when my distribution finally loses its support, or when I need to recommend a desktop environment to others, even though KDE 3 has served me very well, I cannot really recommend it because it has for the most part been abandoned. An attempt to continue development and maintenance does exist in the form of the Trinity Desktop Environment project, but the immensity of the task combined with the dissipation of the momentum behind KDE 3, and the effective discontinuation of the Qt 3 libraries that underpin the original software, means that its very viability must be questioned as its maintainers are stretched in every direction possible.
Why Can't We All Get Along?
In an attempt to replicate what I would argue is the very successful environment that I enjoy, I tried to get Trinity working on a recent version of Ubuntu. The encouraging thing is that it managed to work, more or less, although there were some disturbing signs of instability: things would crash but then work when tried once more; the user administration panel wasn't usable because it couldn't find a shared library for the Python runtime environment that did, in fact, exist on the system. The "K" menu seemed to suffer from KDE 4 (or, rather, KDE Plasma Desktop) also being available on the same system because lots of duplicate menu entries were present. This may be an unfortunate coincidence, Trinity being overly helpful, or it may be a consequence of KDE 4 occupying the same configuration "namespace". I sincerely hope that it is not the latter: any project that breaks compatibility and continuity in the fashion that KDE has done should not monopolise or corrupt a resource that actually contains the data of the user.
There probably isn't any fundamental reason why Trinity could not return KDE 3 to some level of its former glory as a contemporary desktop environment, but getting there could certainly be made easier if everyone worked together a bit more. Having been obliged to do some user management tasks in another environment before returning to my exploration of Trinity, I attempted to set up a printer. Here, with the printer plugged in and me perusing the list of supported printers, there appeared to be no way of getting the system to recognise a three- or four-year-old printer that was just too recent for the list provided by Trinity. Returning to the other environment and trying there, a newer list was somehow obtained and the printer selected, although the exercise was still highly frustrating and didn't really provide support for the exact model concerned.
But both environments presumably use the same print system, so why should one be better supplied than the other for printer definitions? Surely this is common infrastructure stuff that doesn't specifically relate to any desktop environment or user interface. Is it easier to make such functionality for one environment than another, or just too convenient to take a short-cut and hack something up that covers the needs of one environment, or is it too much work to make a generic component to do the job and to package it correctly and to test it in more than a narrow configuration? Do the developers get worried about performance and start to consider complicated services that might propagate printer configuration details around the system in a high-performance manner before their manager or supervisor tells them to scale back their ambition?
I remember having to configure network printers in the previous century on Solaris using special script files. I am also sure that doing things at the lowest levels now would probably be just as frustrating, especially since the pain of Solaris would be replaced by the need to deal with things other than firing plain PostScript across the network, but there seems to be a wide gulf between this and the point-and-click tools between which some level of stability could exist and make sure that no matter how old and nostalgic a desktop environment may be perceived to be, at least it doesn't need to dedicate effort towards tedious housekeeping or duplicating code that everyone needs and would otherwise need to write for themselves.
The Producers (and the Consumers)
One might be inclined to think that my complaints are largely formed through a bitter acceptance that things just don't stay the same, although one can always turn this around and question why functioning software cannot go on functioning forever. Indeed, there is plenty of software on the planet that now goes about its business virtualised and still with the belief, if the operating assumptions of software can be considered in such a way, that it runs on the same range of hardware that it was written for, that hardware having been introduced (and even retired) decades ago. But for software that has to be run in a changing environment, handling new ways of doing things as well as repelling previously unimagined threats to its correct functioning and reliability, needing a community of people who are willing to maintain and develop the software further, one has to accept that there are practical obstacles to the sustained use of that software in the environments for which it was intended.
Particularly the matter of who is going to do all the hard work, and what incentives might exist to persuade them to do it if not for personal satisfaction or curiosity, is of crucial importance. This is where conflicts and misunderstandings emerge. If the informal contract between the users and developers were taking place with no historical context whatsoever, with each side having expectations of the other, one might be more inclined to sympathise with the complaints of developers that they do all the hard work and yet the users merely complain. Yet in practice, the interactions take place in the context of the users having invested in the software, too. Certainly, even if the experience has not been one of complete, uninterrupted enjoyment, the users may not have invested as much energy as the developers, but they will have played their own role in the success of the endeavour. Any radical change to the contract involves writing off the users' investment as well as that of the developers, and without the users providing incentives and being able to direct the work, they become exposed to unpredictable risk.
One fair response to the supposed disempowerment of the user is that the user should indeed "pay their way". I see no conflict between this and the sustainable development of Free Software at all. If people want things done, one way that society has thoroughly established throughout the ages is that people pay for it. This shouldn't stop people freely sharing software (or not, if they so choose), because people should ultimately realise that for something to continue on a sustainable basis, they or some part of society has to provide for the people continuing that effort. But do desktop developers want the user to pay up and have a say in the direction of the product? There is something liberating about not taking money directly from your customers and being able to treat the exercise almost like art, telling the audience that they don't have to watch the performance if they don't like it.
This is where we encounter the matter of reputation: the oldest desktop environments have been established for long enough that they are widely accepted by distributions, even though the KDE project that produces KDE 4 has quite a different composition and delivers substantially different code from the KDE project that produced KDE 3. By keeping the KDE brand around, the project of today is able to trade on its long-standing reputation, reassure distributions that the necessary volunteers will be able to keep up with packaging obligations, and indeed attract such volunteers through widespread familiarity with the brand. That is the good side of having a recognised brand; the bad side is that people's expectations are higher and that they expect the quality and continuity that the brand has always offered them.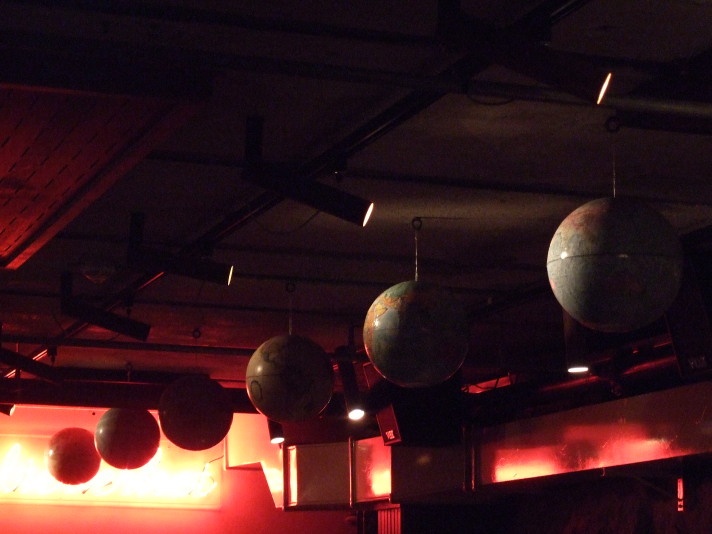 What's Wrong with Change?
In principle, nothing is essentially wrong with change. Change can complement the ways that things have always been done, and people can embrace new ways and come to realise that the old ways were just inferior. So what has changed on the Free Software desktop and how does it complement and improve on those trusted old ways of doing things?
It can be argued that KDE and GNOME started out with environments like CDE and Windows 95 acting as their inspiration at some level. As GNOME began to drift towards resembling the "classic" Mac OS environment in the GNOME 2 release series, having a menu bar at the top of the screen through which applications and system settings could be accessed, together with the current time and other status details, projects like XFCE gained momentum by appealing to the audience for whom the simple but configurable CDE paradigm was familiar and adequate. And now that Unity has reintroduced the Mac-style top menu bar as the place where application menus appear – a somewhat archaic interface even in the late 1980s – we can expect more users to discover other projects. In effect, the celebrated characteristics of the community around Free Software have let people go their own way in the company of developers who they felt shared the same vision or at least understood their needs best.
That people can indeed change their desktop environment and choose to run different software is a strength of Free Software and the platforms built on it, but the need for people to have to change – that those running GNOME, for example, feel that their needs are no longer being met and must therefore evaluate alternatives like XFCE – is a weakness brought about by projects that will happily enjoy the popularity delivered by the reputation of their "brand", and who will happily enjoy having an audience delivered by previous versions of that software, but who then feel that they can change the nature of their product in ways that no longer meet that audience's needs while pretending to be delivering the same product. If a user can no longer do something in a new release of a product, that should be acknowledged as a failing in that product. The user should not be compelled to find another product to use and be told that since a choice of software exists, he or she should be prepared to exercise that choice at the first opportunity. Such disregard for the user's own investment in the software that has now abandoned him or her, not to mention the waste of the user's time and energy in having to install alternative software just to be able to keep doing the same things, is just unacceptable.
"They are the 90%"
Sometimes attempts at justifying or excusing change are made by referring to the potential audience reached by a significantly modified product. Having a satisfied group of users numbering in the thousands is not always as exciting as one that numbers in the millions, and developers can be jealous of the success of others in reaching such numbers. One still sees labels like "10x" or "x10" being used and notions of ten-fold increases in audiences as being a necessary strategy phrased in a new and innovative way, mostly by people who perhaps missed such terminology and the accompanying strategic doctrine the first time round (or second, or third time) many years ago, and such order-of-magnitude increases are often dictated by the assumption that the 90% not currently in the audience for a product would find the product too complicated or too technologically focused and that the product must therefore discard features, or change the way it exposes its features, in order to appeal to that 90%.
Unfortunately, such initiatives to reach larger audiences risk alienating the group of users that are best understood in order to reach groups of users that are largely under-researched and thus barely understood at all. (The 90% is not a single monolithic block of identically-minded people, of course, so there is more than one group of users.) Now, one tempting way of avoiding the need to understand the untapped mass of potential users is to imitate those who are successfully reaching those users already or who at least aspire to do so. Thus, KDE 4 and Windows Vista had a certain similarity, presumably because various visual characteristics of Vista, such as its usage of desktop gadgets, were perceived to be useful features applicable to the wider marketplace and thus "must have" features that provide a way to appeal to people who don't already use KDE or Windows. (Having a tiny picture frame on the desktop background might be a nice way of replicating the classic picture of one's closest family on one's physical desktop, but I doubt that it makes or breaks the adoption of a technology. Many people are still using their computer at a desk or at home where they still have those pictures in plain view; most people aren't working from the beach where they desperately need them as a thumbnail carousel obscured by their application windows.)
However, it should be remembered that the products being imitated may also originate from organisations who also do not really understand their potential audience, either. Windows Vista was perceived to be a decisive response by Microsoft to the threat of alternative platforms but was regarded as a flop despite being forced on computer purchasers. And even if new users adopt such products, it doesn't mean that they welcome or unconditionally approve of the supposed innovations introduced in their name, especially if Microsoft and its business partners forced those users to adopt such products when buying their current machine.
The Linux Palmtop and the Linux Desktop
With the success of Android – or more accurately, Android/Linux – claims may be made that radical departures from the traditional desktop software stacks and paradigms are clearly the necessary ingredient for success for GNU/Linux on the desktop, and it might be said that if only people had realised this earlier, the Free Software desktop would have become dominant. Moreover, it might also be argued that "desktop thinking" held back adoption of Linux on mobile devices, too, opening the door for a single vendor to define the payload that delivered Linux to the mobile-device-consuming masses. Certainly, the perceived need for a desktop on a mobile or PDA (personal digital assistant) is entrenched: go back a few years and the GNOME Palmtop Environment (GPE) was seen as the counterweight to Windows CE on something like a Compaq iPAQ. Even on the Golden Delicious GTA04 device, LXDE – a lightweight desktop environment – has been the default environment, admittedly more for verification purposes than for practical use as a telephone.
Naturally, a desktop environment is fairly impractical on a small screen with limited navigational controls. Although early desktop systems had fewer pixels than today's smartphones, the increased screen size provided much greater navigational control and matched the desktop paradigm much better. It is interesting to note that the Xerox Star had a monochrome 1024×809 display, which is perhaps still larger than many smartphones, that (according to the Wikipedia entry) "…was meant to be able to display two 8.5×11 in pages side by side in actual size". Even when we become able to show the equivalent amount of content on a smartphone screen at a resolution sufficient to permit its practical use, perhaps with very good eyesight or some additional assistance through magnification, it will remain a challenge to navigate that information precisely. Selecting text, for instance, will not be possible without a very precise pointing instrument.
Of course, one way of handling such challenges that is already prevalent is that of being able to zoom in and out of the content, with the focus in recent years on being able to do so through gestures, although the ability to zoom in on documents at arbitrary levels has been around for many years in the computer-aided design, illustration and desktop publishing fields amongst others, and the notion of general user interfaces permitting fluid scrolling and zooming over a surface showing content was already prominent before smartphones adopted and popularised it further. On the one hand, new and different "form factors" – kinds of device with different characteristics – offer improved methods of navigation, perhaps being more natural than the traditional mouse and keyboard attached to a desktop computer, but those methods may not lend themselves to use on a desktop computer with its proven ergonomics of sitting at a comfortable distance from a generously proportioned display and being able to enter textual input using a dedicated device with an efficiency that is difficult to match using, say, a virtual keyboard on a touchscreen.
Proclamations may occasionally be made that work at desks in offices will become obsolete in favour of the mobile workplace, but as that mobile workplace is apparently so often situated at the café table, the aircraft tray table, or once the lap or forearm is tired of supporting a device, some other horizontal surface, the desktop paradigm with its supporting cast of input devices and sophisticated applications will still be around in some form and cannot be convincingly phased out in favour of content consumption paradigms that refuse to tackle the most demanding of the desktop functionality we enjoy today.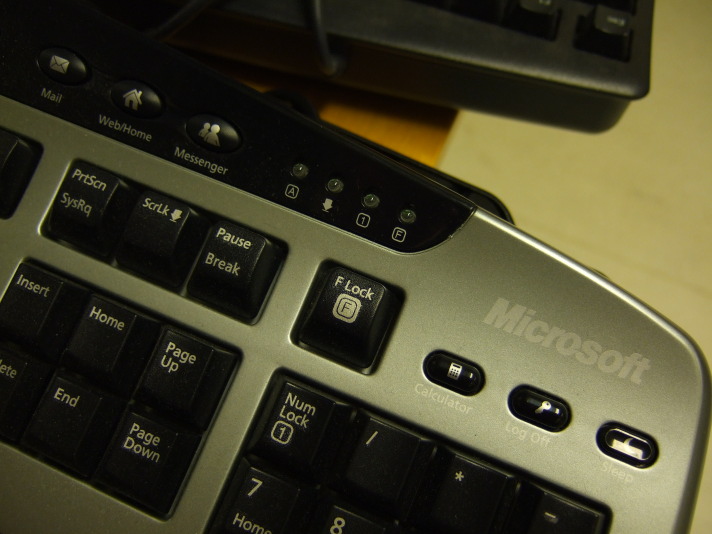 The Real Obstacle
Up to this point, my pontification has limited itself to considering what has made the "Linux desktop" attractive in the past, what makes it attractive or unattractive today, and whether the directions currently being taken might make it more attractive to new audiences and to existing users, or instead fail to capture the interest of new audiences whilst alienating existing users. In an ideal world, with every option given equal attention, and with every individual able to exercise a completely free choice and adopt the product or solution that meets his or her own needs best, we could focus on the above topic and not have to worry about anything else. Unfortunately, we do not live in such an ideal world.
Most hardware sold in retail outlets visited by the majority of potential and current computer users is bundled with proprietary software in the form of Microsoft Windows. Indeed, in these outlets, accounting for the bulk of retail sales of computers to private customers, it is not possible to refuse the bundled software and to choose to buy only the hardware so that an alternative software system may be used with the computer instead (or at least not without needing to pursue vendors afterwards, possibly via legal avenues). In such an anticompetitive environment, many customers associate the bundled software with computer hardware in general and remain unaware of alternatives, leaving the struggle to educate those customers to motivated individuals, organisations like the FSF (and FSFE), and to independent retailers.
Unfortunately, individuals and organisations have to spend their own time and money (or their volunteers' time and their donors' money) righting the wrongs of the industry. Independent retailers offer hardware without bundled software, or offer Free Software pre-installed as a convenience but without cost, but the low margins on such "bare" or Free Software systems mean that they too are fixing the injustices of the system at their own expense. Once again, our considerations need to be broadened so as to not merely consider the merits of Free Software delivered as a desktop environment for the end-user, but also to the challenge of getting that software in front of the end-user in the first place. And further still: although we might (and should) consider encouraging regulatory bodies to investigate the dubious practices of product bundling, we also need to consider how we might support those who attempt to reach out and educate end-users without waiting for the regulators to act.
Putting the Pieces Together
One way we might support those getting Free Software onto hardware and into the hands of end-users – in this case, purchasers of new computer hardware – is to help them, the independent retailers, command a better price for their products. If all other things are equal, people generally will not pay more for something that they can get cheaper elsewhere. If they can be persuaded to believe that a product is better in certain ways, then paying a little more doesn't seem so bad, and the extra cost can often be justified. Sadly, convincing people about the merits of Free Software can be a time-consuming process, and people may not see the significance of those merits straight away, and so other merits are also required to help build up a sustainable margin that can be fed into the Free Software ecosystem.
Some organisations advocate that bundling services is an acceptable way of appealing to end-users and making a bit of money that can fund Free Software development. However, such an approach risks bringing with it all that is undesirable about the illegitimately-bundled software that customers are obliged to accept on their new computer: advertising, compromised user experiences, and the feeling that they are not in control of their purchase. Moreover, seeking revenue from service providers or selling proprietary services to existing end-users fails to seriously tackle the market access issue that impacts Free Software the most.
A better and proven way of providing additional persuasion is, of course, to make a better product, which is why it is crucial to understand whether the different communities developing the "Linux desktop" are succeeding in doing so or not. If not, we need to understand what we need to do to help people offer viable products that people will buy and use, because the alternative is to continue our under-resourced campaign of only partly successful persuasion and education. And this may put our other activities at risk, too, affording us only desperate resistance to all the nasty anticompetitive measures, both political and technical, that well-resourced and industry-dominating corporations are able to initiate with relative ease.
In short, our activities need to fit together and to support each other so that the whole endeavour may be sustainable and be able to withstand the threats levelled against it and against us. We need to deliver a software experience that people will use and continue to use, we need to recognise that those who get that software in front of end-users need our support in running a viable business doing so (far more than large vendors who only court the Free Software communities when it suits them), and we need to acknowledge the threats to our communities and to be prepared to fight those threats or to support those who do so.
Once we have shown that we can work together and act on all of these simultaneously and continuously as a community, maybe then it will become clear that the year of the Linux desktop has at last arrived for good.