Monday, April 13th, 2015
The dates for the sixth edition of the Randa Meetings are set: Sunday, 6th to Sunday 13th of September 2015. The first Sunday will be the day of arrival and the last Sunday accordingly the day of departure.
So what about you? If you know about Qt and touch gesture support, want to bring your KDE application to Android and Co, plan to work on KDE infrastructure for mobile systems, are a UI or UX designer for mobile and touch interfaces, want to make your software more accessible or just want to work on your already ported KDE application please register as soon as possible on our Sprints page.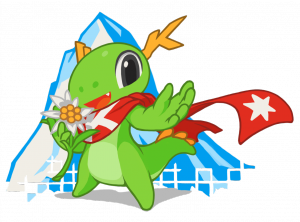 The registration is open until the 13th of May 2015. Please add your estimated travel cost and what you plan to work on in Randa this September. You don't need to include any accommodation costs as we organize this for you (see the Randa Meetings wiki page for further information about the building). After this date we will present a budget and work on a fundraiser (together with you) to make it possible for as many people as possible to come to Randa.
If there are any questions or further ideas don't hesitate to contact me via email or on freenode.net IRC in #randa.