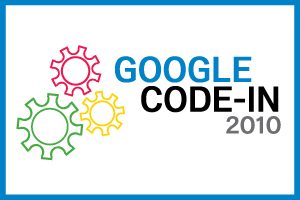 During 2 months a couple of students aged between 13 and 17 have been helping to solve KDE tasks during the Google Code-In contest. As last year I did mentor a few of them, 19 to be precise. To give you a short update on how much work was done, here comes a list of their achievements:
22 KDE bug triaging tasks (9)
5 Amarok wish-list cleaning tasks (5)
5 Amarok Userbase Manual update tasks (5)
2 Amarok webpage creation tasks (2)
2 Students also worked on different tasks, just in case you wonder why the numbers are different here 🙂 Now 34 tasks seem little work, but the numbers behind the tasks are quite impressive:
Amarok wish-list cleaning: The task consisted in installing the latest Amarok 2.5 version and testing 50 wishes to check if some might have been implemented and forgotten to be closed. There was a total list of over 450 wishes to test, and indeed all 459 wishes were tested!
Amarok Userbase Manual update: it consisted in going through all chapters of the current handbook and update it to version 2.5, changing text and screen shots.
KDE bug triaging tasks: the most impressive of all, as the students did triage over 750 bugs, finding many duplicates and even already solved ones and help reducing the bug count considerably.
All this work would not be possible if KDE and Amarok were not Free Software as it empowers the users and the developers alike and gives great opportunities to students to improve their skills. That is just one of the reasons I love Free Software 🙂