Our KDE-Windows team has been working silently in the background to present you a whole new experience: You can now use your preferred Desktop experience and Audio player on MS Windows, too!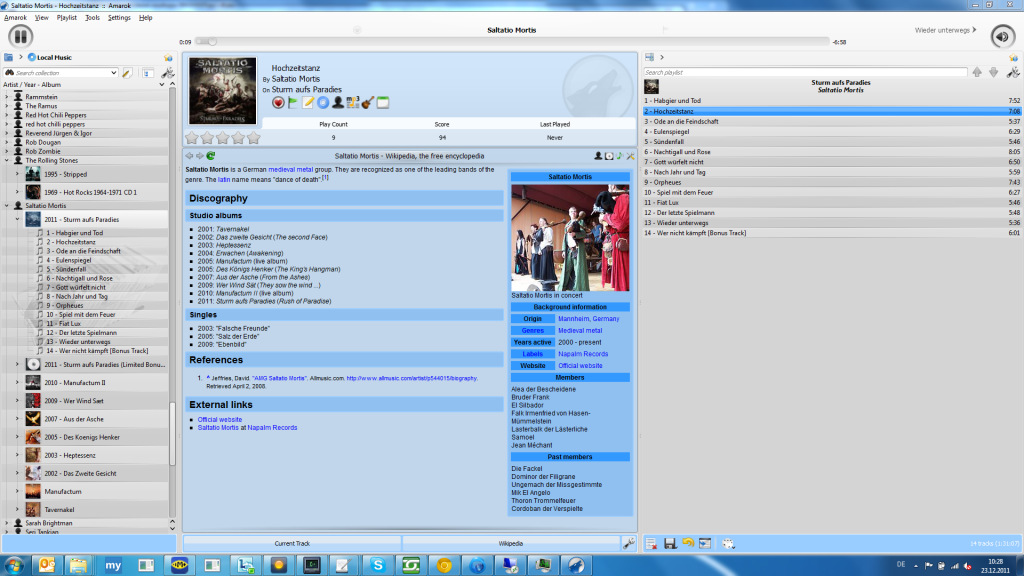 Indeed, Amarok 2.5 is the first stable version we release on Windows, offering the same options as the already famous Linux version does. To quote Patrick von Reth, the developer who brought Amarok 2.5 to the MS Windows platform: "In 2005 when I first used Amarok on a Live CD and whished they would support Windows I never imagined I would be the guy who would help bringing it to Windows".
As a special Christmas gift you can now use the KDE 4.7.4 software compilation on Windows as well. Although still not considered stable and suitable for production work, it is worth a try as it brings a lot of improvements such as the brand new Konversation IRC client 1.4 version, the personal finance manager Skrooge in version 1.1.1 to only name a few KDE applications and, as a technical preview, the speech recognition software Simon in 32-bit. You can get Amarok 2.5 as a standalone product or, even better, install it together with KDE 4.7.4 through the KDEWinInstaller.
Don't hesitate and get your preferred Free Software on Windows as well 🙂