About Fellow No 1's life
Konqi – male or female?
Konqi – the friendly dragon is our well-known mascot. There is the traditional one which didn't change much over the years and was even created in plush. And on our historic KDE clipart page you find some versions of Konqi and his friend Katie.
There is even a moving Konqi and if you're talented enough you might create your very own Konqui.
Then there is a collection of new Konqis by Tyson Tan. (And this is not the place to discuss which ones are nicer and you like more. As it's my blog I dare to say that I like both versions very much. So thanks Tyson for the new ones and whoever did the historic version (after Kandalf?;-)).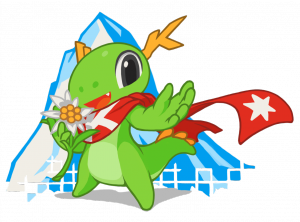 But what about the question in the title of this blog post? Today I found some time to read about the "Plasma Sprint 2015" by Ken Vermette (kver). Thanks Ken for this nice outside (and now inside 😉 perspective. Ken is one of several people of our Visual Design Group. Under this blog post I read a comment with the question "why are there no women in the picture?" (another and IMHO very important question but not the topic if this blog post, so for another time!) and later a small discussion about Konqi and his friend Katie and why a female version and why a pink dress and eyelashes. Unfortunately the comments are gone now (although they were very well written and had some good ideas and perspectives).
And as this is a topic (gender research) that interests me very much I had a short discussion with my wife how it would and could be possible to draw a female Konqi without using any gender stereotypes. We didn't find an answer.
But in the end the answer is actually quite simple (thanks again Ken and his commenters for the insight) and even visible on this picture: KDE Dragons Ensemble.
Konqi is female, male and nothing at all. Just take a look at the ensemble above and you'll see that there are a lot of different Konqis, different colors and some might be male, some female and some something else. So there's no specific need for an additional female version of Konqi as we've already female Konqis. But there is always need for new Konqis…
But the ultimate proof (at least IMHO) gave my son when I asked him (he is a huge fan of Konqi and I'm completely innocent about this fact 😉 if Konqi is female or male? He answered: "It's Konqi."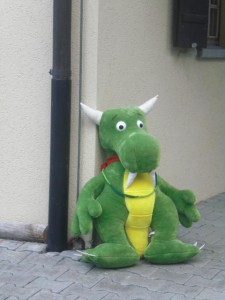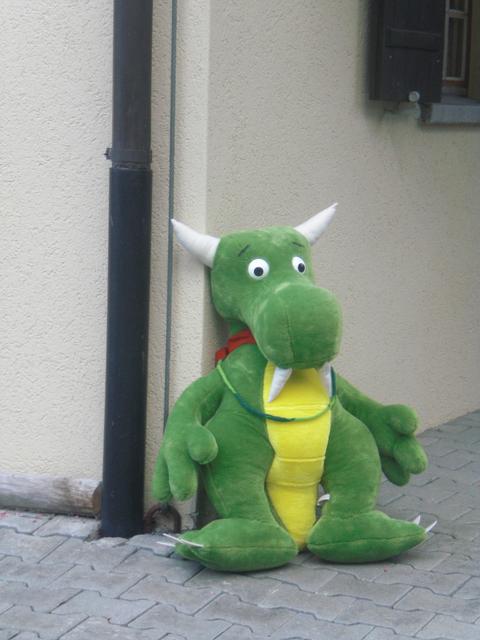 PS: Another question could be (for bikesheding purposes ;-): if our mascot's name is "Konqi" or "Konqui". (Please note the irony, sarcasm or rhetorical character of this question ;-).