Speaking about Open Data and Hacktivism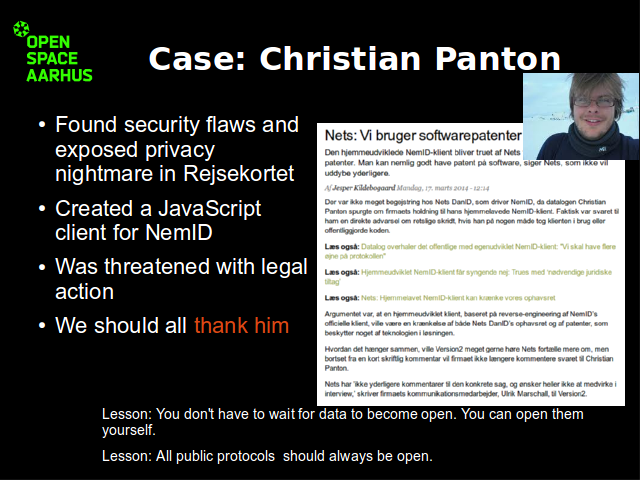 Tonight, I did a talk on "Open Data and Hacktivism" at Open Space Aarhus, the local hackerspace. The event was hosted in collaboration with "Aarhus Data Drinks", which is a social initiative associated with Open Data Aarhus, the municipal portal for publication of open data.
I covered a number of subjects but focused on hacker ethics and focused on the inherent contradiction between government interests (in Denmark, innovation and productivity, i.e. mainly business related values) and a hacktivist agenda (transparency, accountability, freedom).
After a detour around Aaron Swartz and Danish Hacktivism, I spoke a lot of the Brazilian "Transparência Hacker" – a bunch of cool people who are completely dedicated to free software. I expect to see their hacker bus on my upcoming trip to Brazil.
Link: Slides (PDF)