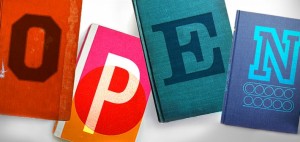 As reported earlier, the European Commission (EC) is currently revising the European Interoperability Framework, a set of guidelines, recommendations and standards for the EU e-governmental services. In the end of June 2016, the EC closed its 12 weeks long open public consultation. The FSFE provided its answers to the EC where we highlighted the need for promotion of Open Standards and Free Software – key enablers of interoperability.
According to the recently published Factual Summary of the contributions received by the EC, we were not the only ones to see the plausible effect of Free Software and Open Standards to the interoperability in the EU public sector. The majority of the respondents identified "the use of proprietary IT solutions by public administrations, often creating a situation of vendor lock-in" to be a problem for interoperability in the EU.
According to the analysis, the majority of the comments raised by citizens on the draft EIF were related to:
"the need for openness (i.e. open data, open standards, open file formats, open source projects) and transparency."
The additional action that was suggested to be included in the revised strategy by business/private organisations was to:
"promote the use of (true) open standards and support of standards in new technologies".
We hope the European Commission will include the wishes of EU citizens and businesses and will follow them when revising the EIF.