Free Software, Free Hardware, Free Society
FlashDays are coming
In the past, we offered pre-flashed Libreboot Laptops at http://freie.computer – but this has been a bit counterproductive.
Now we decided to change the concept slightly. Instead of offering pre-flashed devices, we are now going to organize so called FlashDays where you can bring your supported Laptop and we are going to show you, how to do the flashing. We have got all equipment available (like some BBBs and the Panoma Clips, power supply and cables) so we should be ready to start.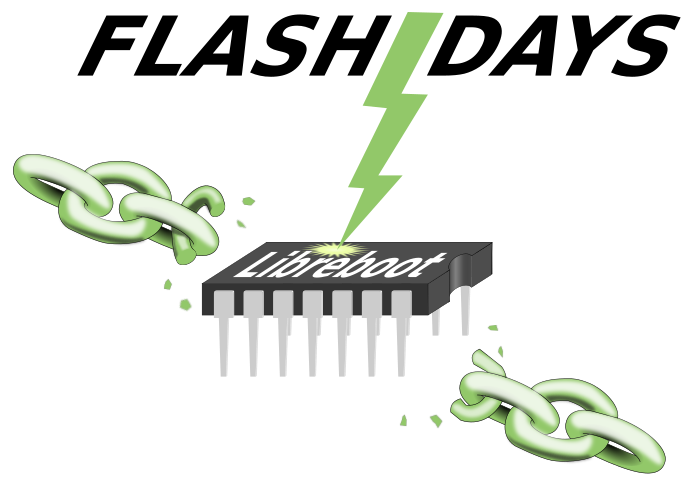 The plan is that you can also buy a Wireless Card that runs with Free Software at the event. Even if you do not own a supported Laptop yet, you can tell us in advance and we can check if we can provide one for you at cost price. The first FlashDays are going to happen in Zurich. Dates are not yet set, but you can already fill the contact form on our website, if you are interested in taking part.
If you are a experienced Libreboot hacker, you could also help us by organizing a FlashDay in your town. Just get in touch with us.