Wednesday, October 28th, 2015
The latest issue of the Linux Voice magazine features an article about Libreboot X200. Besides that it includes reviews of Libre GNU/Linux distributions as well as instructions on how to liberate existing installations plus a tour on Francis Rowes' workspace (he is the founder of Libreboot).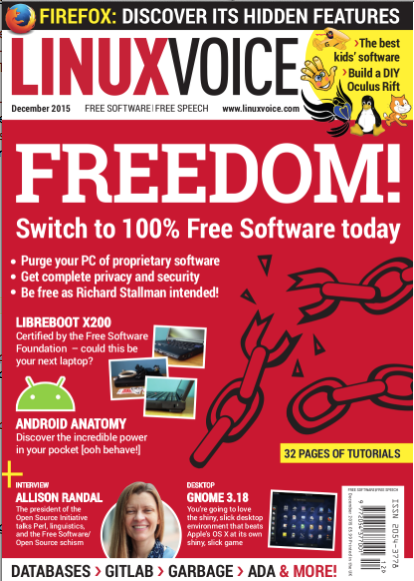 Subscribers should already have received this issue. It will be available under CC-BY license, nine months after it has been on sale. An example issue featuring our mentor RMS can be found here.