Yesterday it happened!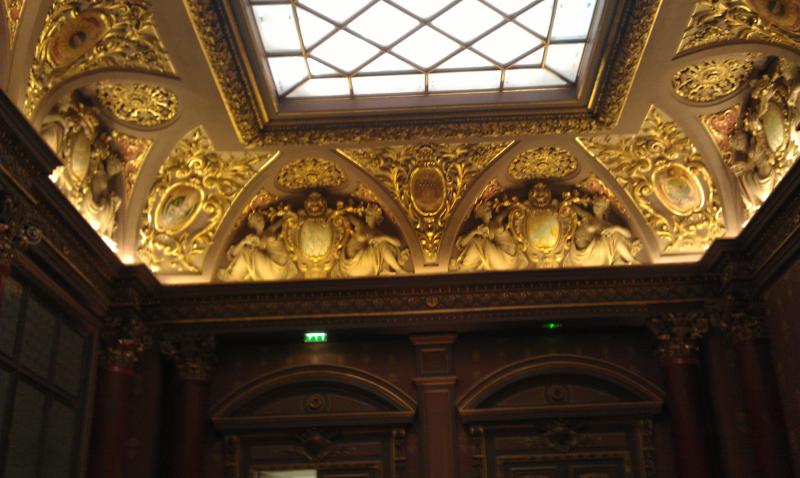 So Hugo was pretty busy lately working for his exams, but he still wanted to have a second edition of the MutterWare, an event he forked, modified and organised, which took place back in March.
The MutterWare, forked from the TupperVim concept, welcomes anyone interested in the email client mutt to discover it, for newbies like me who never even installed it yet, for beginners and intermediate to get the skills from the (not necessarily) elders, and for the already experts to exchange tips and scripts.
Hugo gave me a few contacts, I hanged out on #frenchmoz , exchanged a few emails, and soon I had Paul from Mozilla booking a room for us at Mozilla's new headquarters in the centre of Paris. But he didn't tell me we were going to get their huge meeting hall! (see upper and below pictures)
The first MutterWare had gathered five people, we have doubled that number. My several announcements on French-speaking mailing lists and news sites (especially on LinuxFr.org) must have raised interest and so the ten of us met at Mozilla's at 8p.m.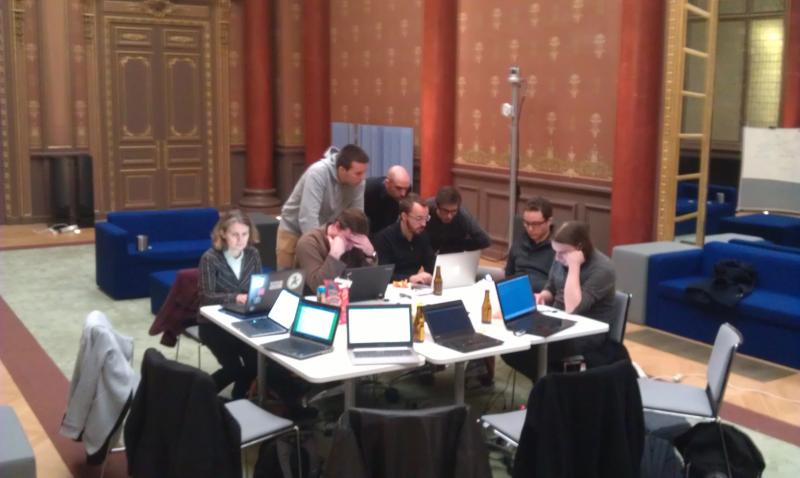 An agenda had been thought of, but we sure did not play by it; things immediately made themselves relaxed and informal. Different persons presented their way to use mutt and parts of their config, raising many "how do you do that"s and "what's that at the bottom"s. After these talks, people grabbed fruits and crackers as discussions went on in small groups. The atmosphere was good and the event lasted for three hours before anyone resigned herself to go home.
Many people showed much interest in the event and thanked us for putting it together, which is a sweet reward. And furthermore, this gives us a full tank of motivation for spawning the next MuttWare, maybe as soon as January!
Should you have some, I'll be happy to answer any questions regarding the organisation or course of the event!